Bodybuilding isn't a new fad but something that has been around since the time of ancient Greek and Egyptian civilizations. Over the years, men's fascination with their bodies has only increased, and bodybuilding and sporting activities now find their way into the lives of most people in some form or another. For the last decade or two, the focus has been not only on building muscles through the gymnasium but also through one's diet. Initially, it was about eating the right food, as bodybuilders require a special diet that helps with their muscle growth and repair. Soon, nutrition for bodybuilders meant more than just requiring a specialized diet — and dietary or nutritional supplements entered the scene.
Bodybuilders, like other sportspersons, take these bodybuilding supplements (a type of dietary supplement) to build their body's muscle mass and strength. Sports nutrition supplements are a broad category under which bodybuilding supplements fall. Supplements soon were to be found in the form of powders, shakes, formulas, bars, pills, etc., all created with the aim of enhancing one's muscle growth. With an increase in awareness and interest in adopting an active and healthy lifestyle, many consumers have taken to consuming these supplements. The increasing number of health clubs, gymnasiums, and the holding of fitness and bodybuilding contests have only propelled the faster adoption of this category. The interest fuelled by the media — print, electronic as well as social media — only ensured a sustained growth rate in the supplements industry. That, coupled with the increase in disposable income as well as the easy availability of these supplements through these very health clubs and fitness centers, has got forecasters predicting a healthy growth of this market at a CAGR of around 7.3% in the coming 5 years.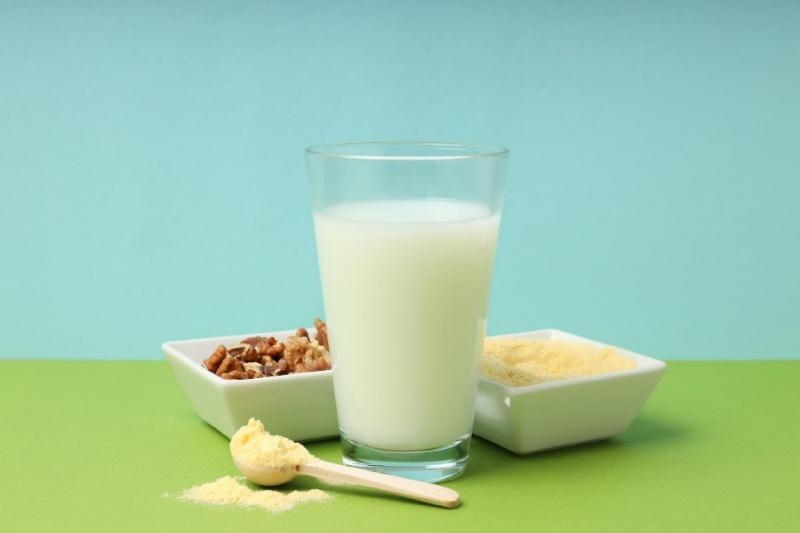 This growth has largely been possible due to an expanding user base. Earlier, the main consumers of these supplements were bodybuilders and other athletes. Now, one finds recreational and lifestyle users accounting for a large chunk of global sales. While athletes and bodybuilders account for 37% of the global sales, the recreational and lifestyle user segment accounts for almost 27% of the global sales. The reasons for the emergence of this segment are not hard to find. With a growing desire to improve their stamina and boost their physical performance, these users have been using these supplements (in various forms, such as beverages, snacks, etc.). This is in sharp contrast to fulfilling the sports-related nutrition needs of bodybuilders and athletes.
An increasing number of people are eager to stay fit and keep lifestyle diseases at bay. These users belong to all age groups—the young, the middle-aged, and the elderly. As a result, more companies are making a foray into the manufacturing of these supplements. With the consumer profile expanding and so also the age demographics of the users, these companies have launched products that use less complex formulations and are available in more convenient formats, such as bars and shakes, sports drinks, etc.
Along with this, these supplements can be easily found across the spectrum of the market — whether it be health food stores, pharmacies, small retail stores, supermarkets, or large retail stores. Online e-commerce too has become a key player in affecting sales of these supplements. Both the large as well as the small distribution channels account for a sizeable pie of the market. Large retailers are able to provide the products at cheaper rates, and the smaller channels, such as convenience and grocery stores, improve the reach and availability of these products. As a result of this, supplement manufacturing companies are launching new products that are aimed not only at the bodybuilding segment but the lifestyle user segment also.
Among the various market segments, health food stores are expected to account for over 30% of the market share in the next half a decade. In terms of expanding reach, the online sector is expected to cross the double digits in the next 5 years. While North America will continue to be the highest revenue-generating region for these supplements, it is the Asia-Pacific region that is expected to see the fastest growth. The Asia-Pacific region is expected to account for nearly 24% of the market share in the coming five years. This is largely due to the improvement in lifestyles, growing economies, and spending habits of the people in this region.
Today, instead of bodybuilders making up the biggest chunk of users of these supplements, these products are being increasingly used by the masses. And given the sustained and increasing interest of consumers in living a fit and active lifestyle, the industry is likely to continue seeing such healthy growth, in contrast to other consumer packaged goods industries. The only major worries that need to be taken care of are the proliferation of cheap and fake products and the pricing of these products in developing regions.
© 2016-2022 by newsbucket.org, a LIVenture LLC.
All rights reserved. No part of this document may be reproduced or transmitted in any form or by any means,
electronic, mechanical, photocopying, recording, or otherwise, without prior written permission of LIVentures LLC.